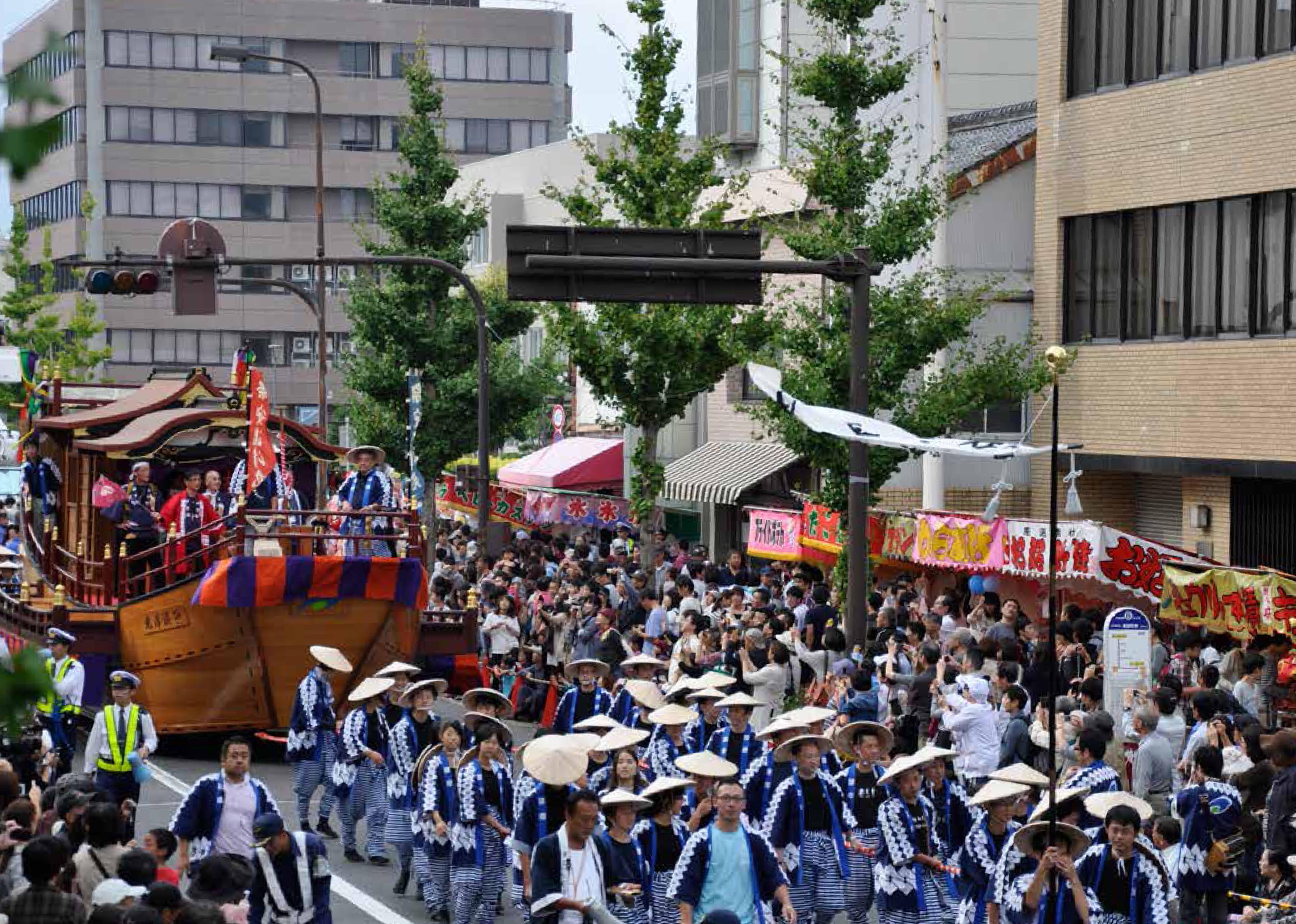 Tsu Matsuri Festival
Tsu Matsuri is the biggest festival in Tsu City. It is said that the festival began in the year 1635. During Tsu Matsuri, you can enjoy many programs, such as the following: "Anotsumaru," one of the biggest parade floats in Japan, "Takatora Jidai Emaki," a parade that depicts the triumphal entry into the city by Lord Takatora Todo, "Anotsu Yosakoi," a dance competition performed by many groups, and local performing arts.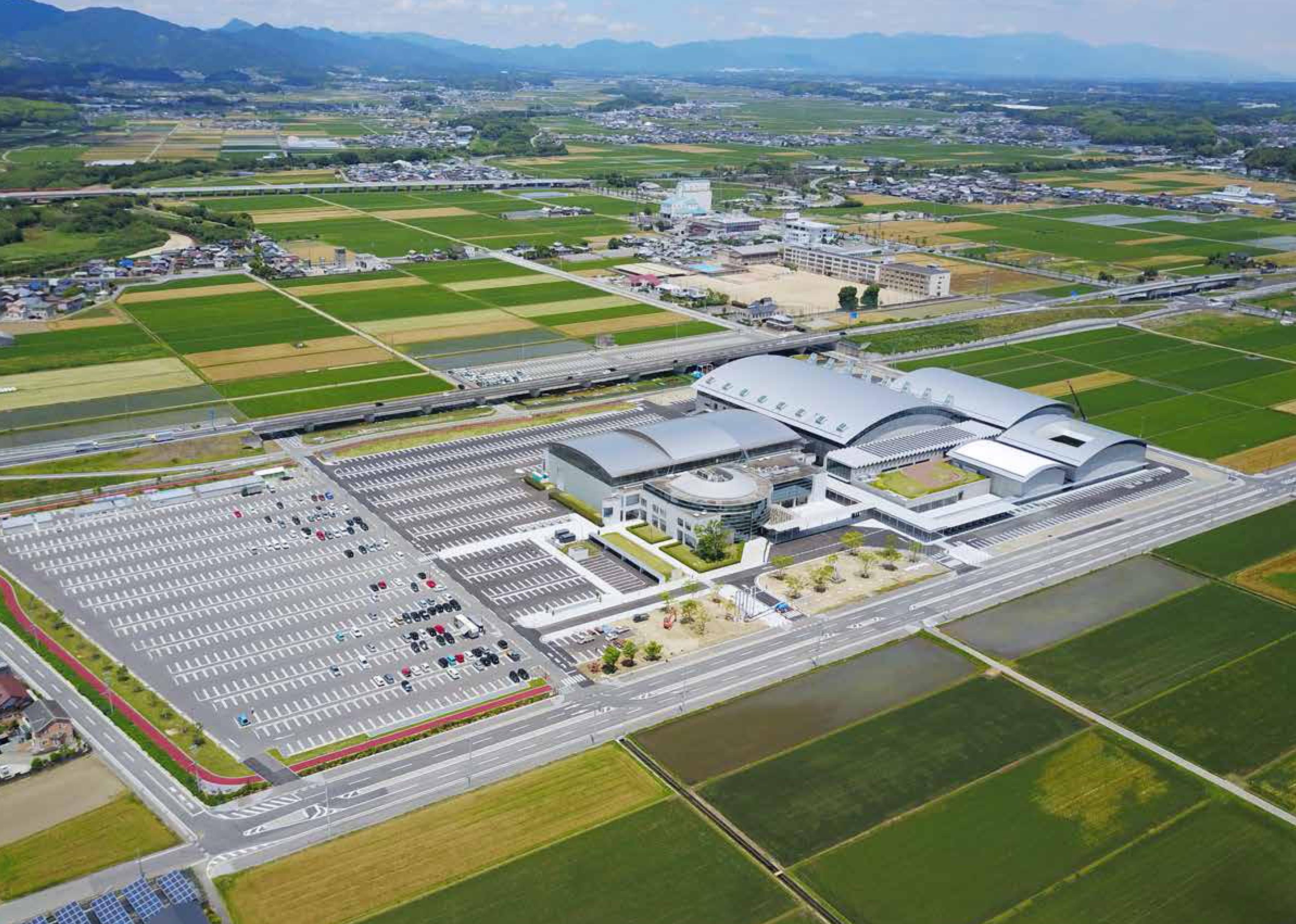 SAORINA
SAORINA is an indoor sports facility which has various courts, a martial arts hall, a pool, and a training room. Both international and national sports conventions are held here. SAORINA was named after the Olympic gold medalist, Saori Yoshida, who was born in Tsu City.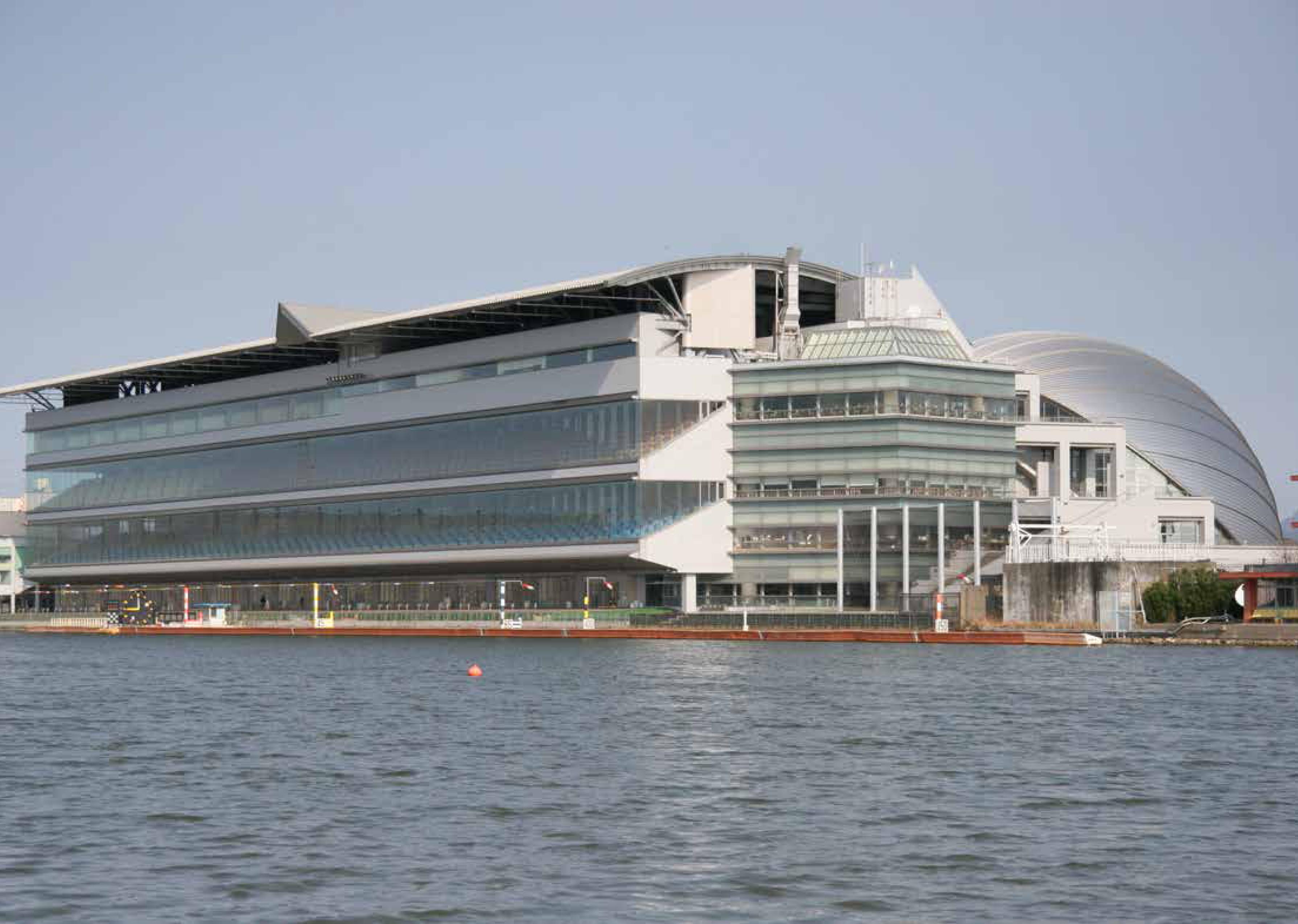 Boat Race Tsu
Boat Race Tsu was the first boat race stadium ever to be built in Japan. It was built in 1952. You can enjoy watching speed boat racing at the stadium.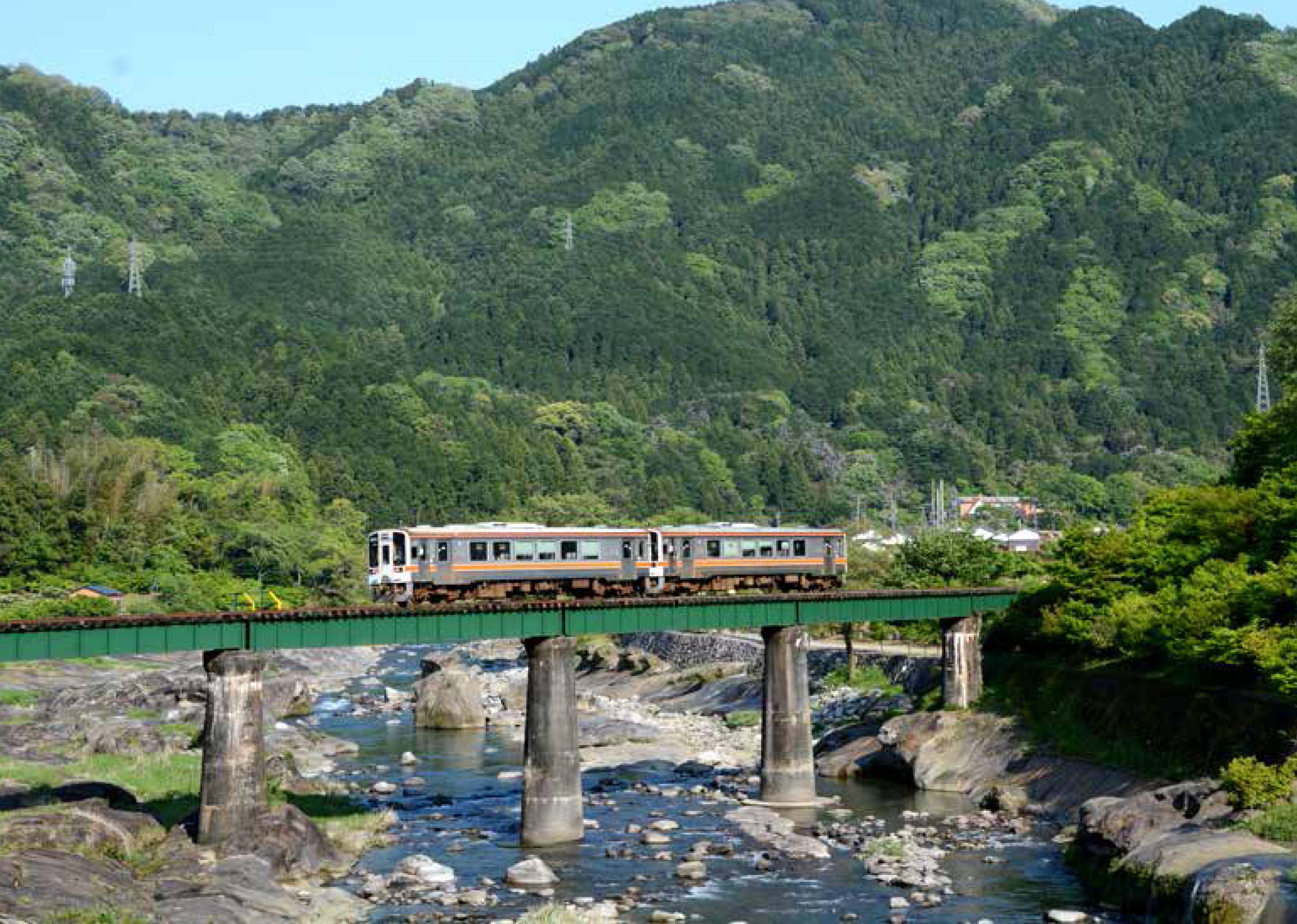 JR Meisho line
The Japan Railway (JR) Meisho Line is a local line on which trains run through the beautiful scenery and nature of Tsu City. In the area of the final stop, Ise-okitsu Station, you can rent a bicycle and see historic sites.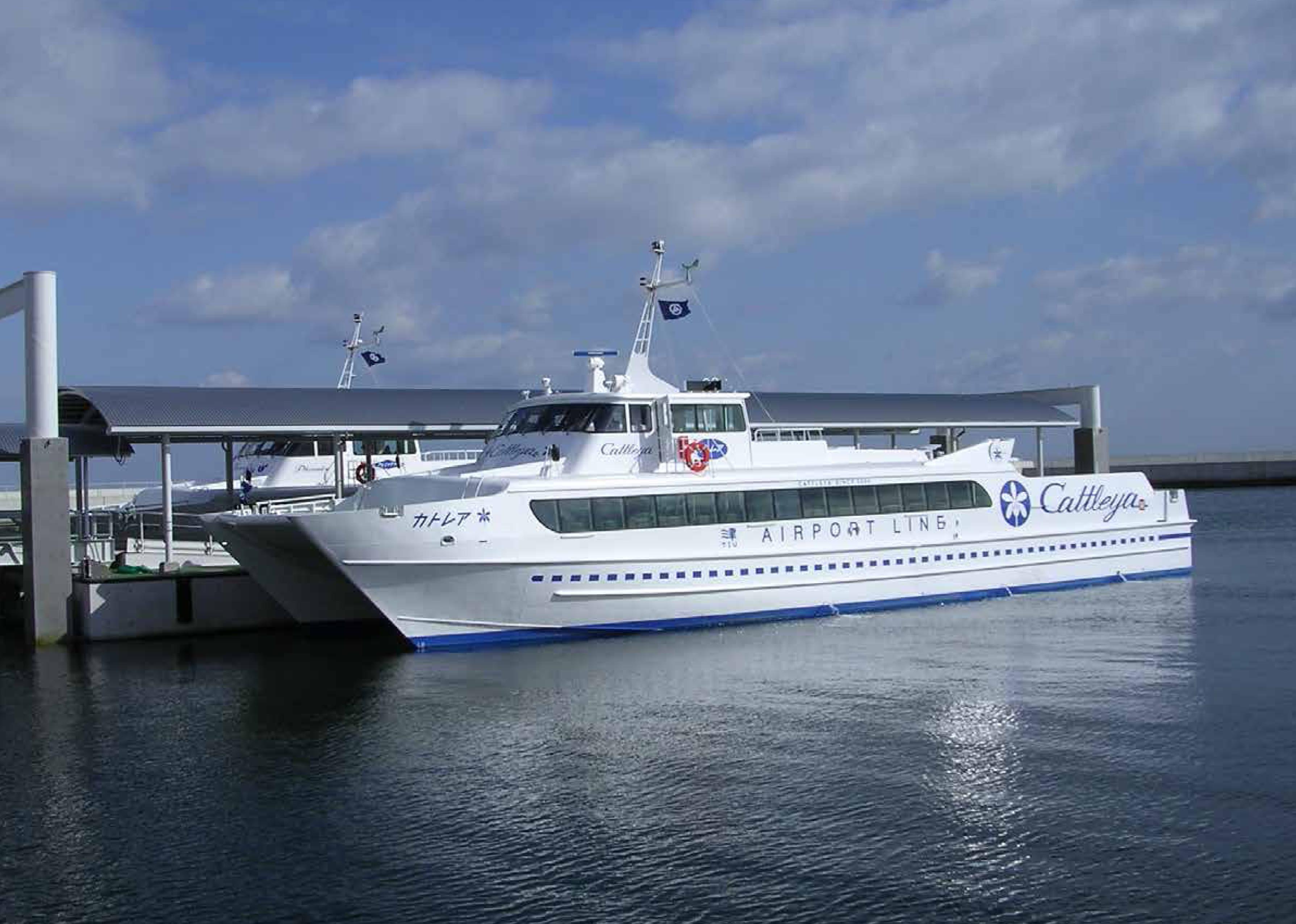 Tsu Nagisamachi
Tsu Nagisamachi is an access port to Chubu Centrair International Airport. High speed ships connect Tsu City to the airport in 45 minutes. The ship service is available almost every hour from 6:00 am to 9:00 pm. On weekends, many people visit restaurants and the event space of Nagisamachi.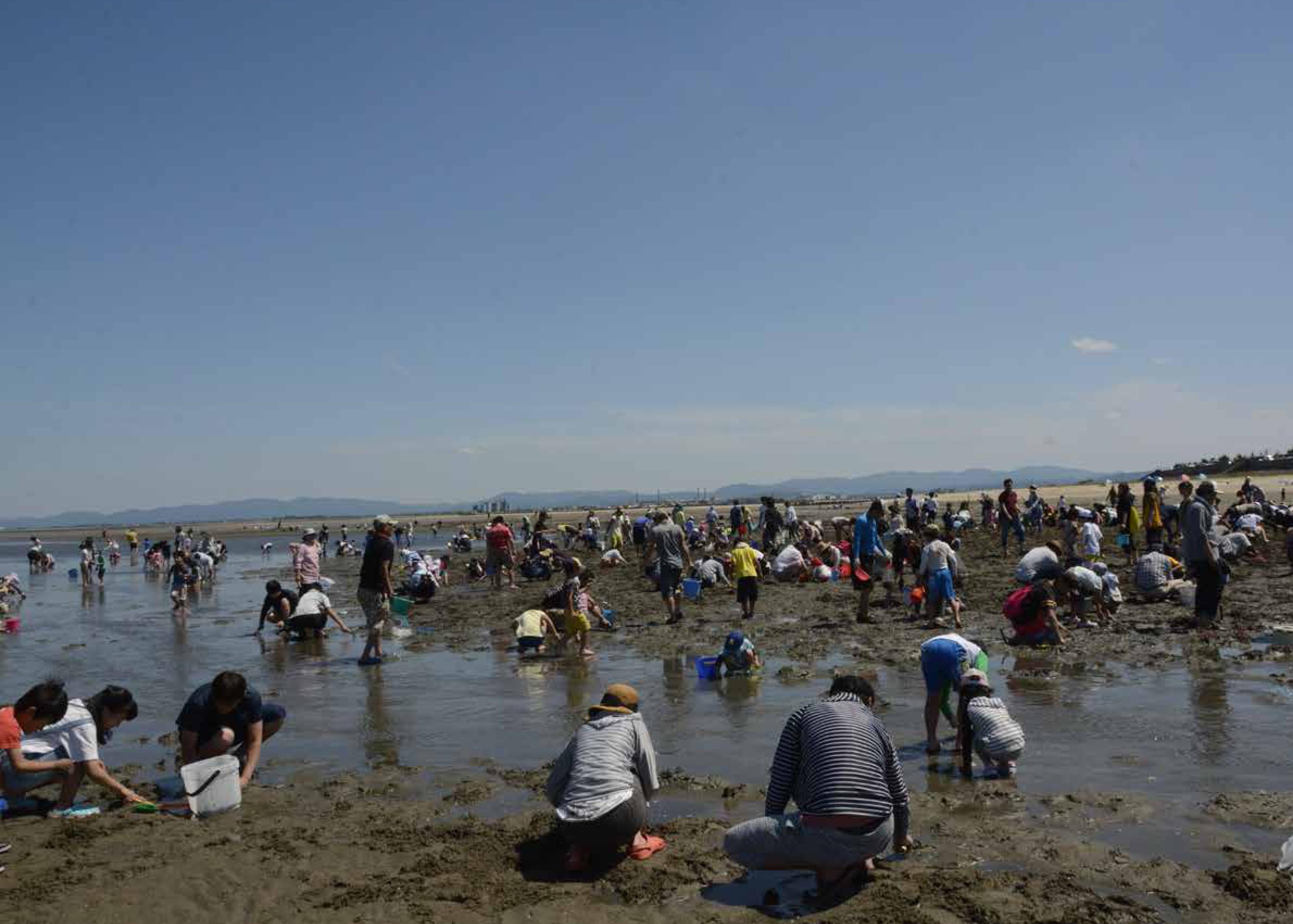 Clam Digging
Tsu City has a beach named Gotenba Kaigan. It is a shallow beach with very calm waves. Every year, locals and visitors enjoy clam digging there.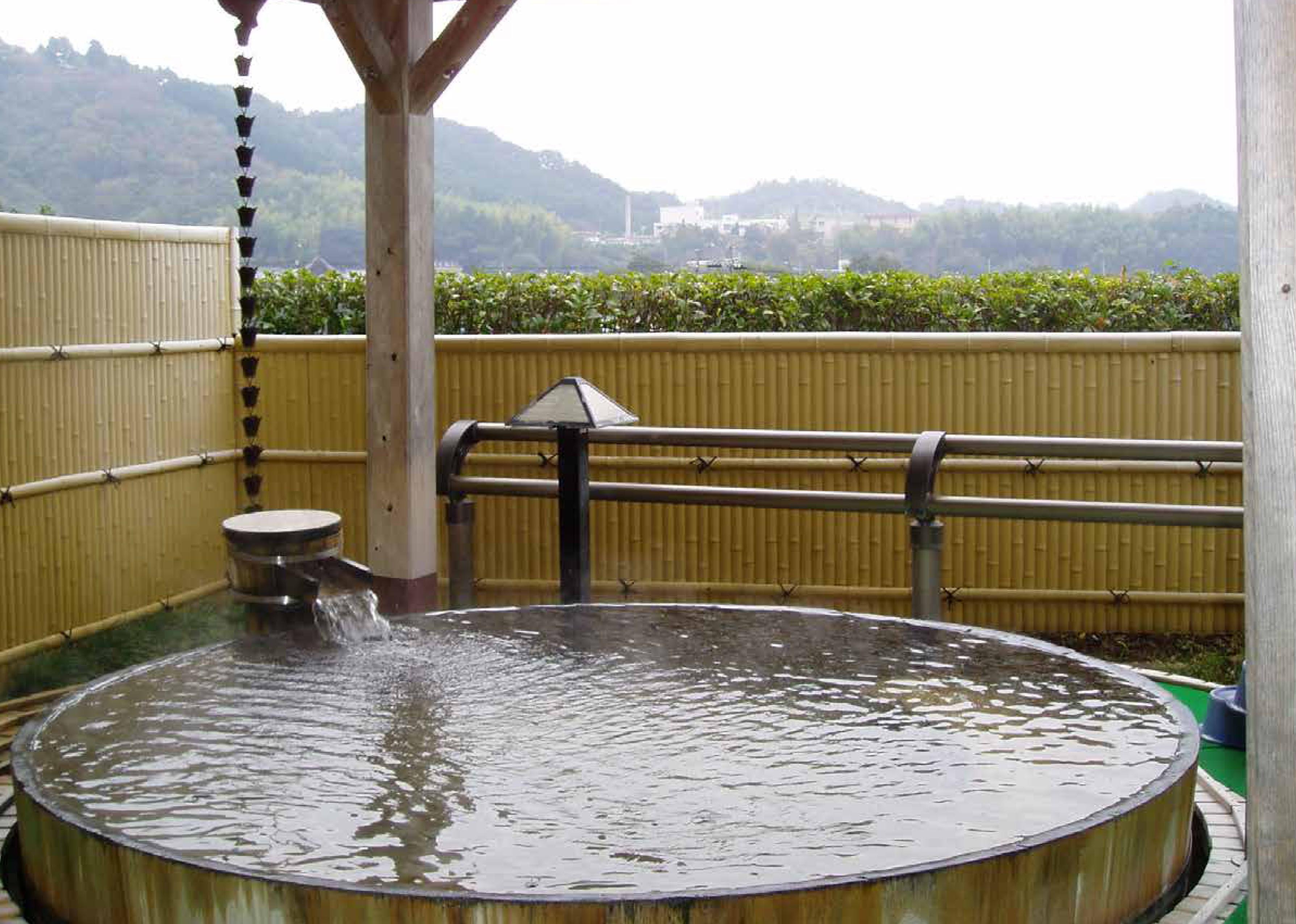 Sakakibara Onsen Spa
Since long ago, Sakakibara hot spring has been known as the holy spa where we purify ourselves before visiting Ise Shrine. It was also described as one of the best spas in Japan in the famous, old story The Pillow Book written by Sei Shonagon. Its clear water is known as "The Water of Beauty" and makes your skin very smooth.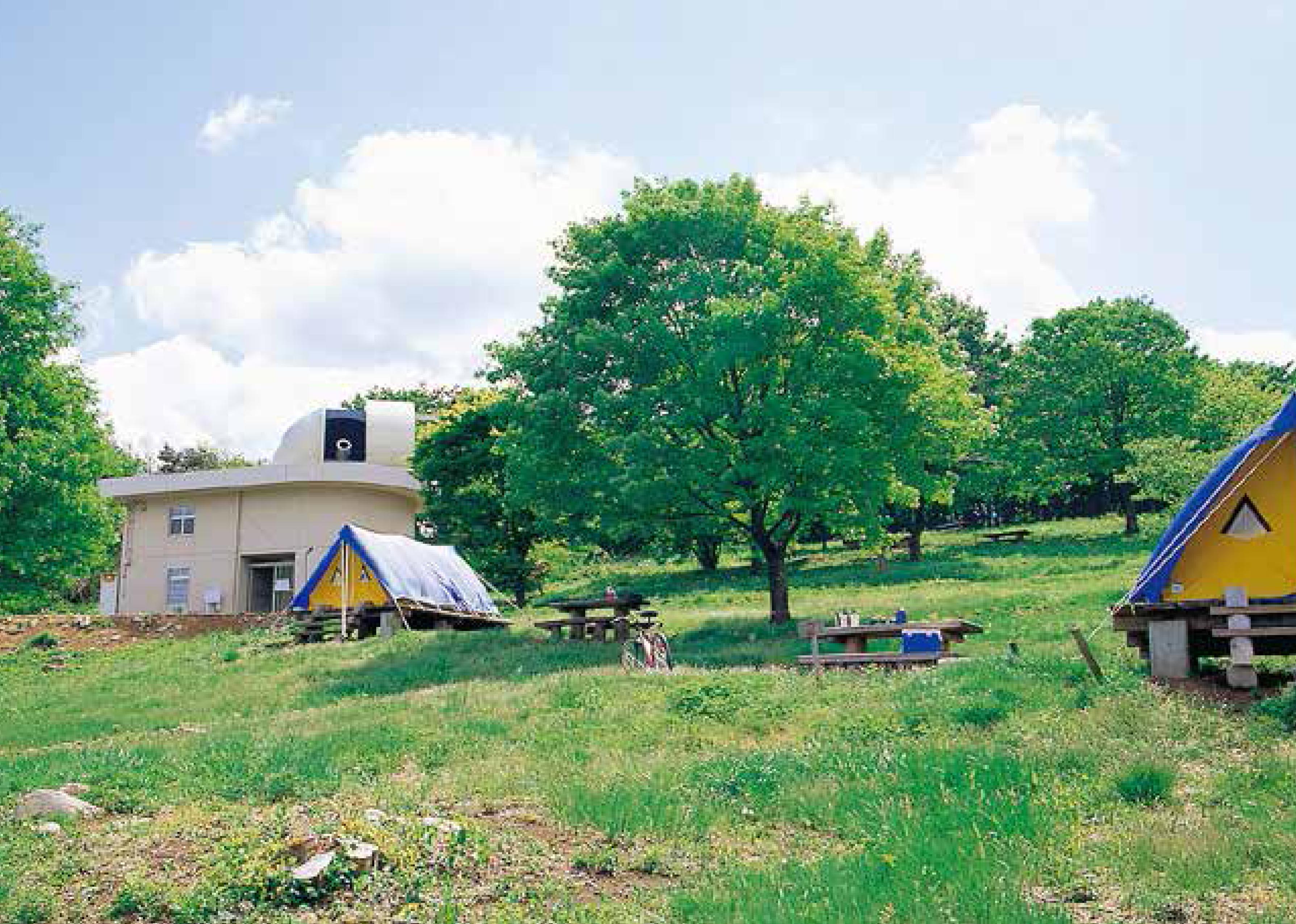 Campsites
There are campsites in various locations. You can enjoy camping in the rich nature of the campsites, on the beautiful river bank, at the beach, or on the plateau that has a great view.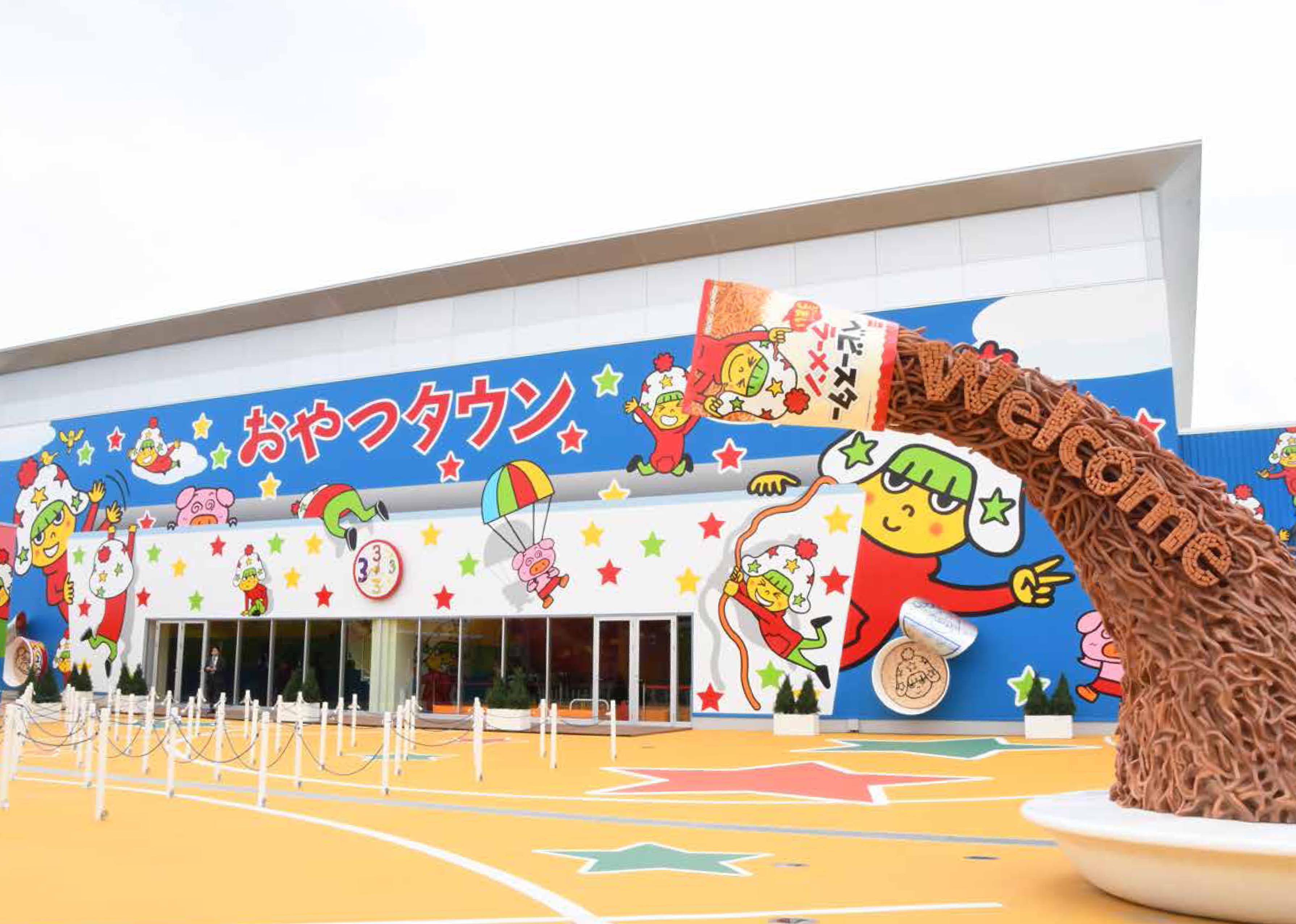 Oyatsu Town
It is a theme park opened by the confectionery factory Oyatsu Company, Ltd in July of 2019. You can enjoy your own sweets making experience, an obstacle course, and special meals that can only be eaten at Oyatsu Town.