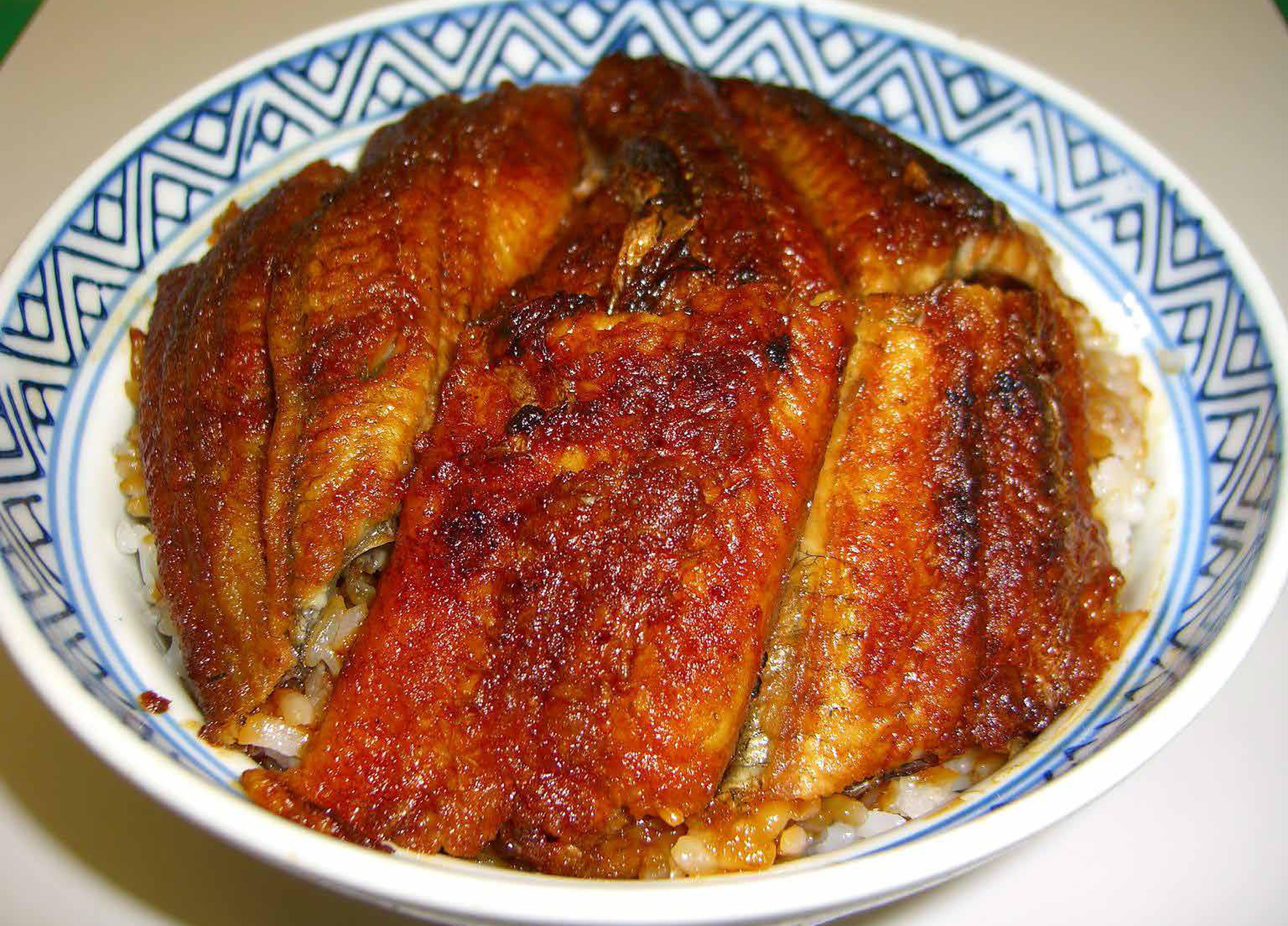 Freshwater Eels
 There are more than twenty restaurants serving eels in Tsu City, and the consumption rate of eels per citizen has become No. 1 in Japan. The citizens of Tsu City absolutely love them. Each restaurant also has its own secret seasonings. Therefore, you can enjoy various dishes of eels in Tsu.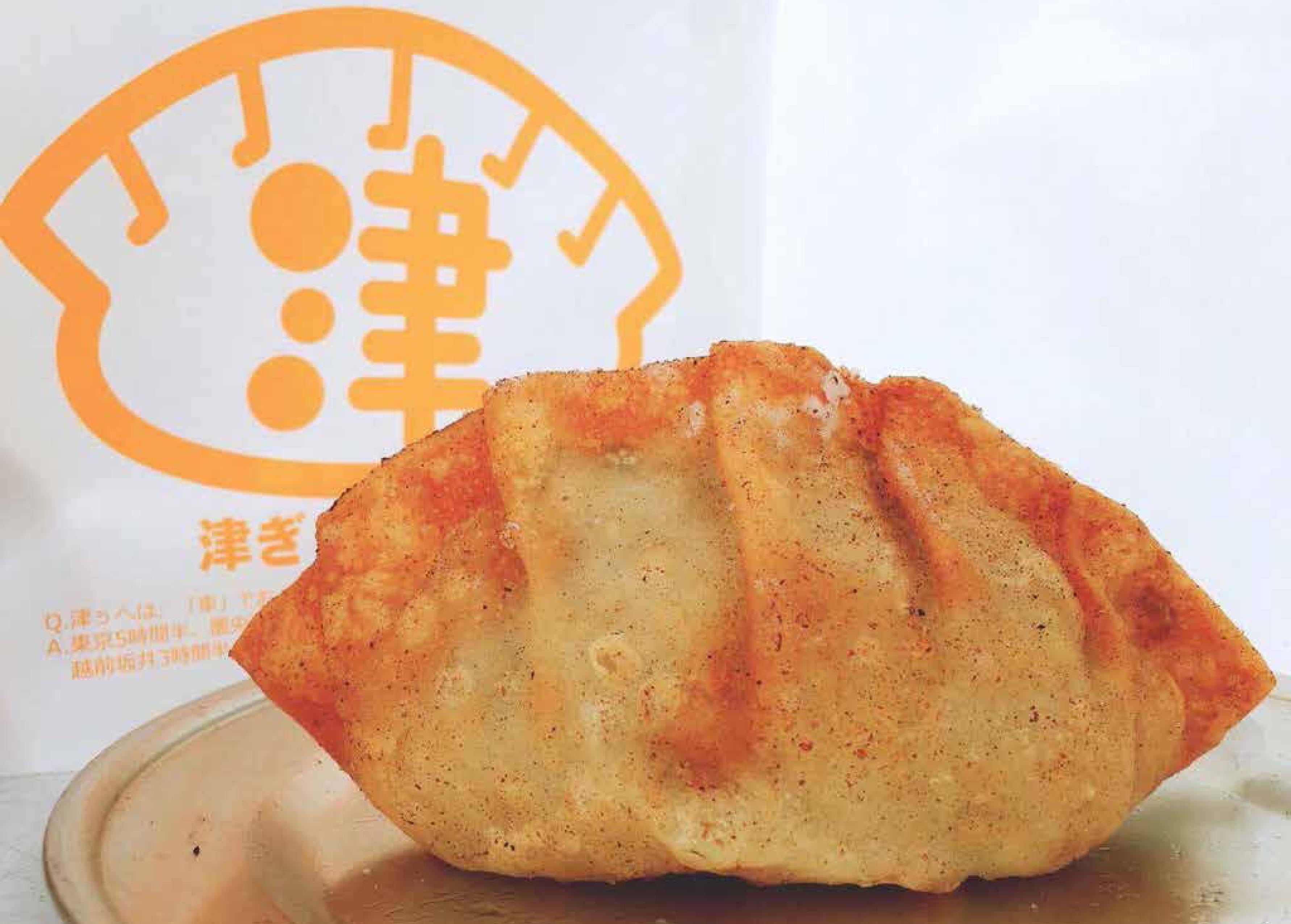 Tsu Gyoza
In order to be considered Tsu Gyoza, there are two rules: the dumpling must be deep-fried and have a diameter of 15 cm or more. We can eat various Tsu Gyozas at many restaurants in Tsu City. Tsu Gyoza won the first place at the B-1 Grand Prix, the local food contest in Akashi City.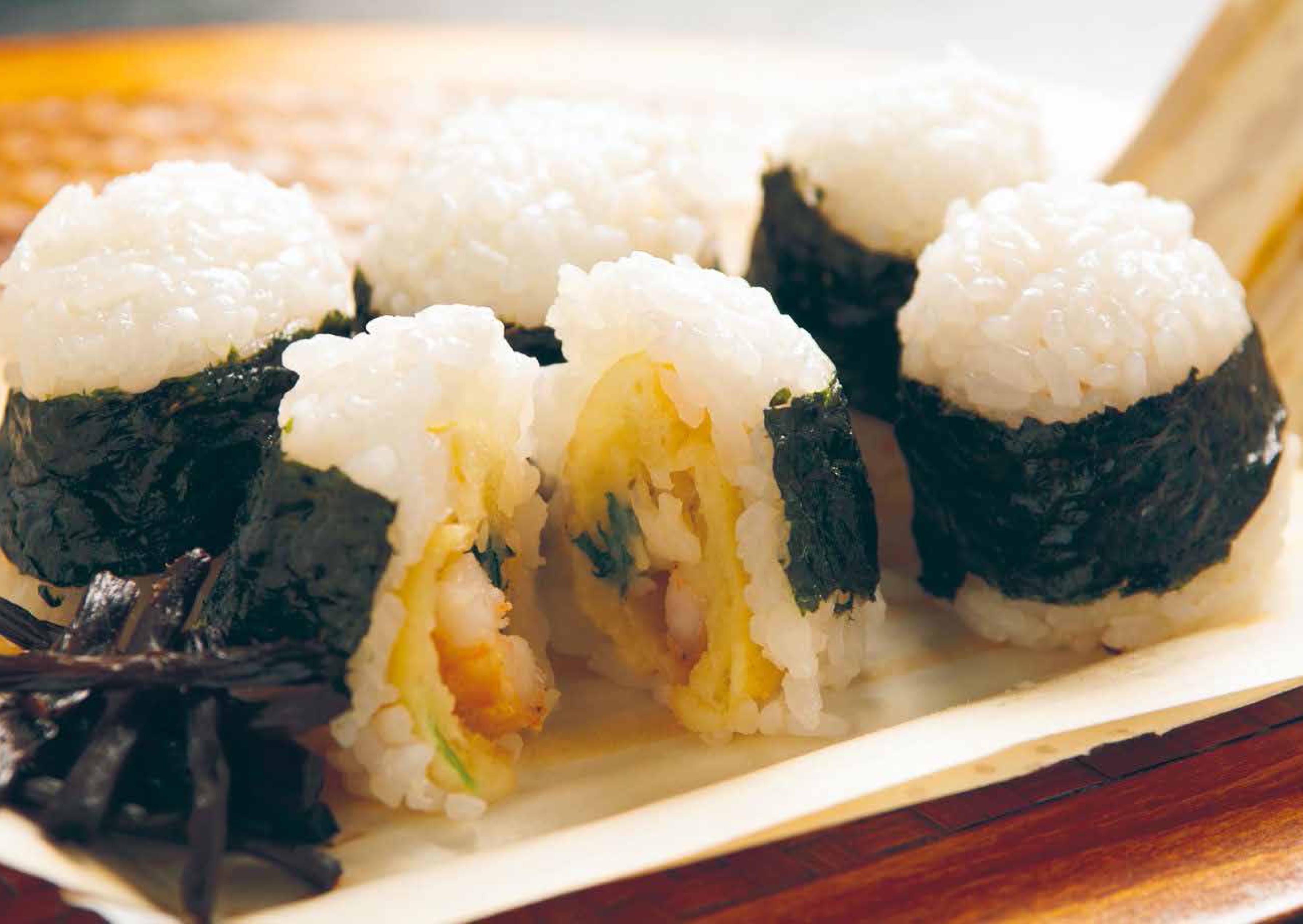 Temmusu (Deep fried shrimp rice balls)
Temmusu is originally from Tsu City and is now loved all over Japan. The story of how Temmusu was first created is very heartwarming. The wife of the former chef of the famous restaurant "Senju" made rice balls with deep-fried shrimp in adoration for her busy husband.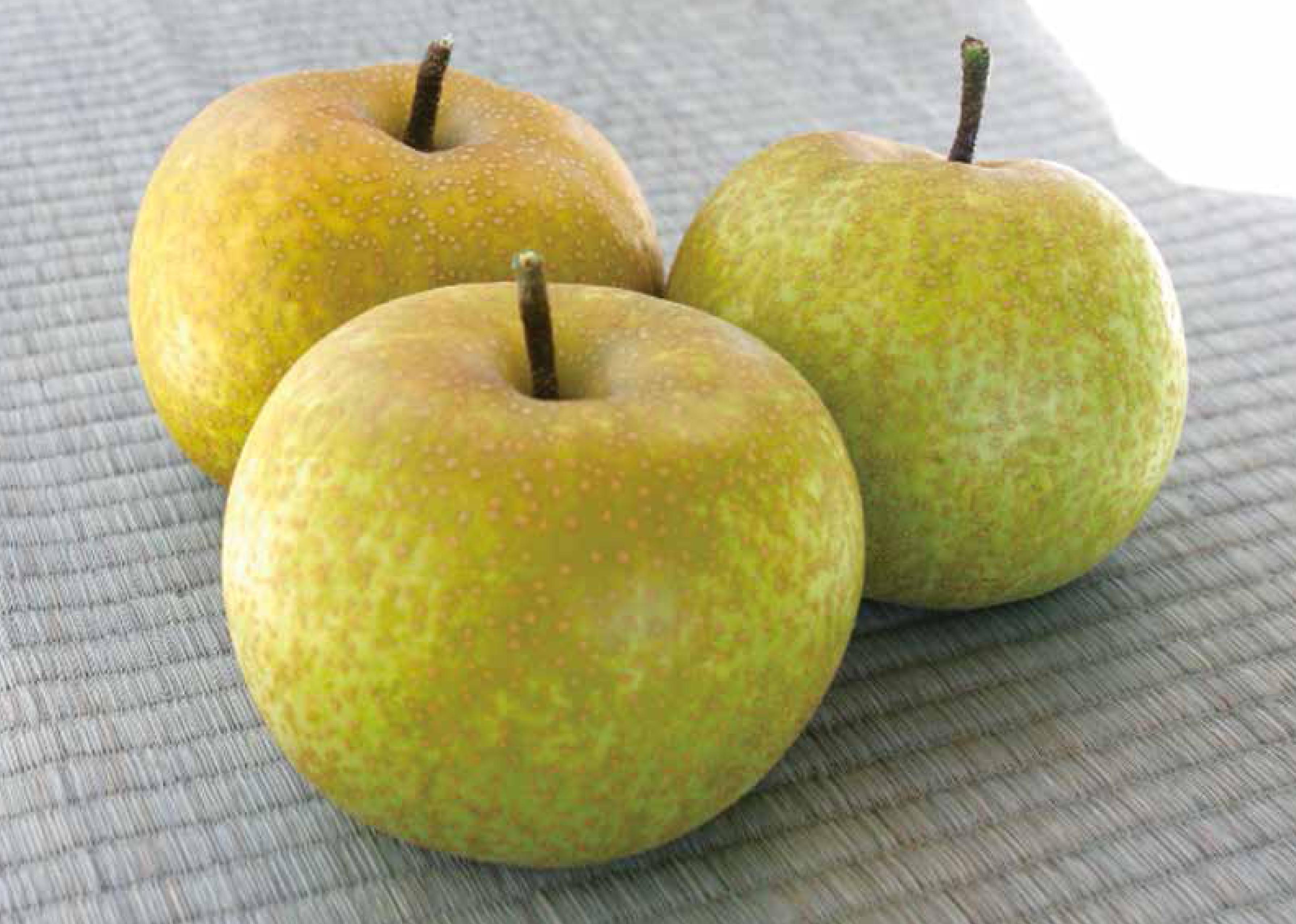 Pears
Juicy and sweet pears are another one of Tsu City's specialties. Farmer's markets in the Hisai and Karasu areas are summer traditions in Tsu.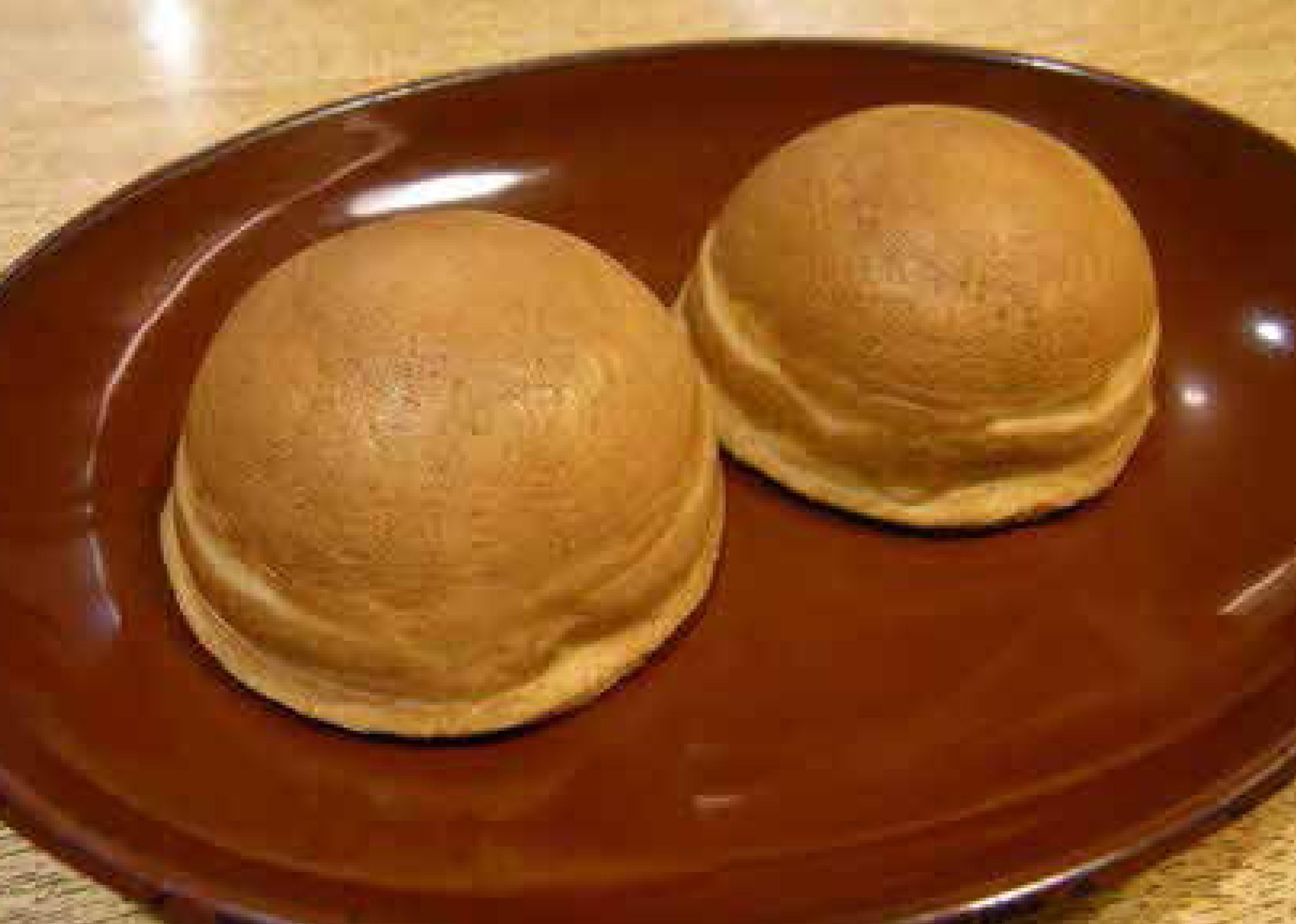 Hachimitsu-man (Steamed buns with honey)
These are freshly steamed buns that are crispy on the outside. Enjoy the flavor of honey from its hot sweet bean paste inside. It is a nostalgic food for some people in Tsu.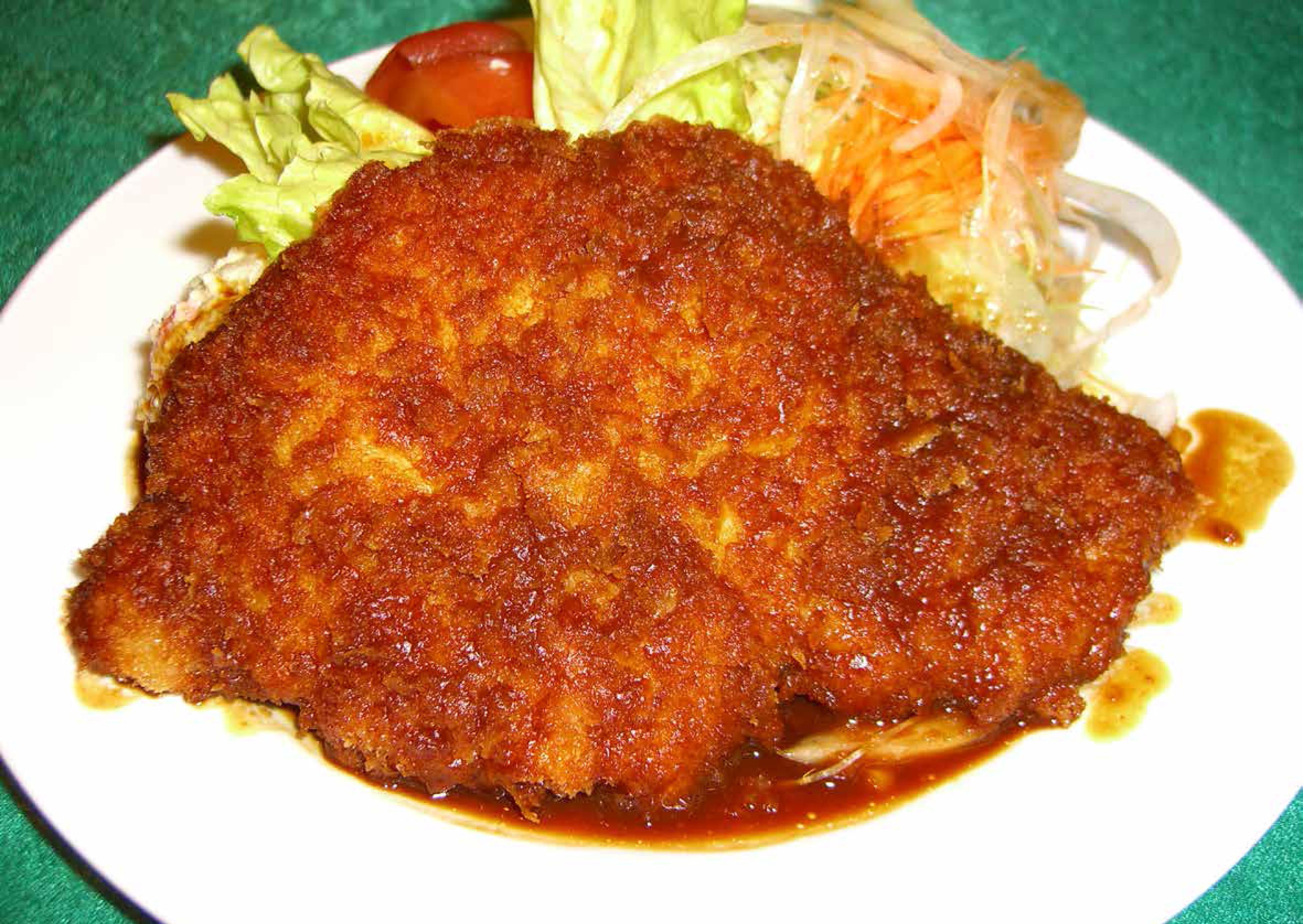 Pork Cutlet with Miso Sauce
The pork cutlet with miso sauce was first created at a restaurant in Tsu City in 1965. The miso sauce is rich, sweet, and has an exceptional taste.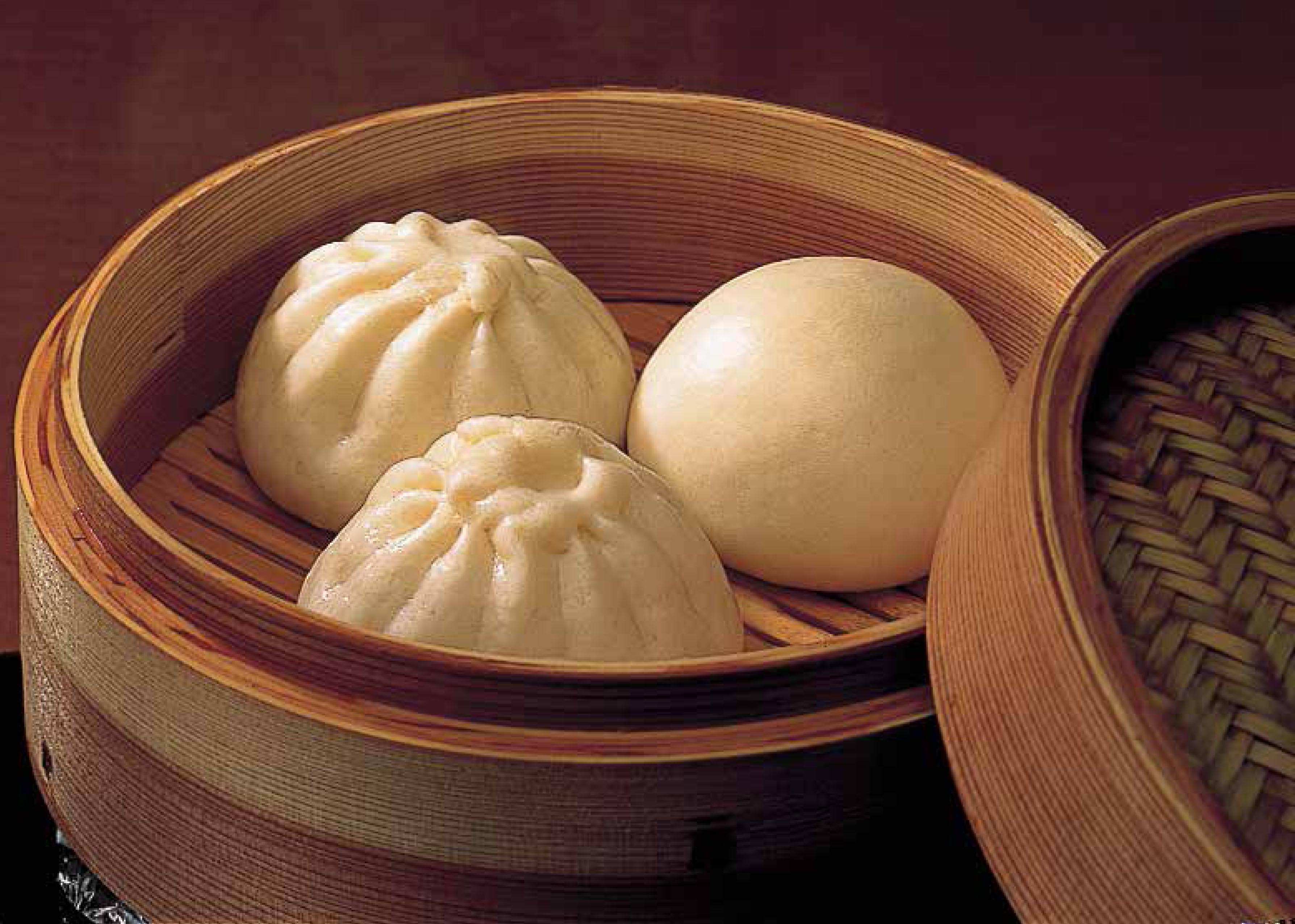 Niku-man, An-man, Azuki-bar
These are very popular sweets that were first created in Tsu City. They are produced by the confectionery manufacturer Imuraya. Niku-man and An-man are both loved by everyone in winter because they are hot and very tasty. People of all ages love them. You can get them at convenience stores.
An Azuki-bar is a stick-shaped frozen dessert that is made from red bean paste. It is loved by everyone in summer. However, you must watch out when eating an Azuki-bar because they are hard to bite. If you bite them too hard, they may hurt your teeth.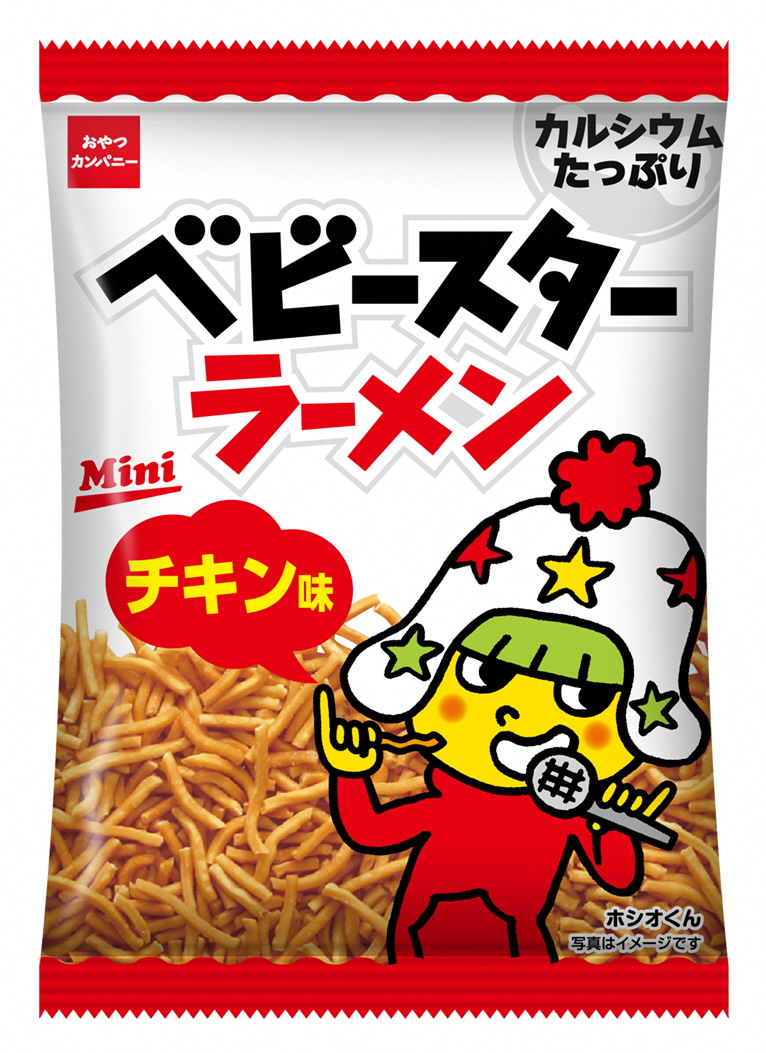 Baby Star Ramen Noodles
Baby Star Ramen is an iconic snack for the children in Japan. It is produced by the factory of the Oyatsu Company in Tsu.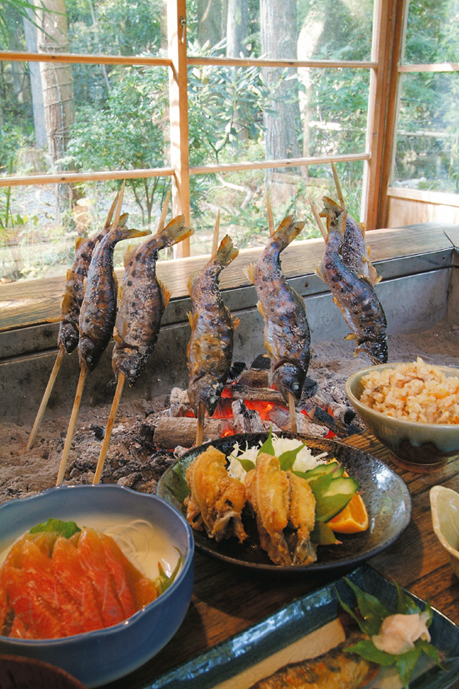 Amago Fish
Amago fish is called "The Queen of the Rivers" and can be seen in the cold, clear water of the Kumozu River. Amago can be eaten raw, grilled with salt, or cooked with rice. A lot of people enjoy fishing Amago from spring to autumn. Some people even enjoy catching them by hand in summer.